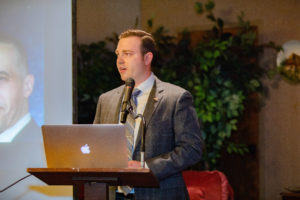 Andrew C. Hollister is a serial entrepreneur, millennial, tech guru, & radio talk show host who loves exploring the outdoors, fighting for liberty, and supporting the local community. His thoughtful approach is not left or right, young or old, but instead focused on the basic principles of living within your means, reducing waste, and engaging our communities with positive volunteerism instead of force. As a result his listeners are all ages and come from all backgrounds. His reach and network has been continuously growing as he advocates for the Upstate NY Community.
Andrew discusses business, finance, politics, education and anything else that might be on the mind of the every-day New Yorker from the stand point of someone who is genuinely interested in solving our local issues.
"Thoughtful", "Insightful", and "Easy to listen to" are just a few of the ways listeners describe the show.
© Copyright 2020. All rights reserved.